Steve Lindsey was born in 1958 in the small town of Patagonia, AZ and was raised on a cattle ranch in Canelo, AZ. At the age of 6, Steve gave his heart to Jesus Christ and was baptized at Sonoita Bible Church in Sonoita, AZ. Steve attended high school in Patagonia, AZ graduating in 1976.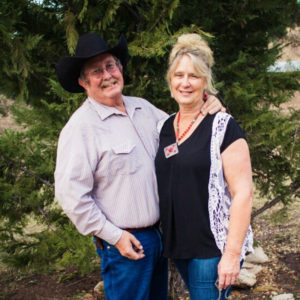 In 1979 Steve met his wife Naomi and after a 2-week engagement they were married November 2nd of that same year. Steve and Naomi lived in Benson for 15 years where they were blessed with 7 children.
In 1994 Steve and Naomi moved back to the family ranch where they were blessed with 2 more boys to add to the mix. So, now with 5 boys and 4 girls, they made a life together. God has always been a focus of this family's life and His church and the church family were always important to the Lindsey's.
God called Steve to preach in 2003 but, not wanting to get ahead of God, Steve sought the Lord intently before moving ahead. Jesus told us to preach the Gospel to every culture and Steve did not feel that his culture, the working cowboy, was being reached by the church, so in 2006 he and a team planted The Canelo Cowboy Church. They held the first service on April 16, 2006 in an 800 square foot one room school house on the family ranch in Canelo.